Soprano: Lisa Phillips

Lisa Phillips is a professional singer and voice teacher. As a Boulder native, she has built her career locally performing various roles including Dido in "Dido and Aeneas" with the RMCMA and Little Buttercup in CU Lyric opera's "HMS Pinafore." For the past ten years, Lisa has enjoyed rehearsing Messiah with Robert Arentz and the Messiah Choir and it is always the musical highlight of her year. Lisa resides in Boulder with her husband, Chris, and 5 year old daughter, Ariella.
Alto: Laura Williams

Laura Williams, mezzo soprano, enjoys performing and working as a Vocologist here in Colorado. Originally from the Southeast, Laura holds degrees in Vocal Performance from Brevard College and the University of Colorado, Boulder, where she graduated in 2009. With a special interest in vocal science and habilitation, Laura studied in Salt Lake City in 2012 with the National Center for Voice and Speech, and now works with singers with vocal pathologies. Last spring, Laura sang with The Internationale Bachakademie Stuttgart, under conductor Helmuth Rilling, where they performed Bach's St. Matthew Passion in Germany and Chile. Laura has sung with Boulder's Cantabile Singers, Bach's Missa Brevis, BWV 235, and Haydn's "Lord Nelson" Mass. Other favorite performances include, Handel's Messiah, Durufle's Requiem, and Faure's Messe Basse. Laura is looking forward to her first performances with the Messiah Sing-Along!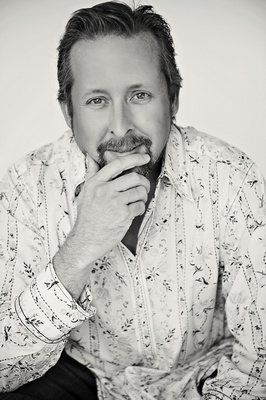 Tenor: Jason Baldwin

American tenor Jason Baldwin has performed with Opera Theatre of Saint Louis, Utah Symphony & Opera, Opera Colorado, Austin Lyric Opera, Amarillo Opera, Opera Tampa, Asheville Lyric Opera, Opera Fort Collins, Opera Theatre of the Rockies, Utah Lyric Opera and Emerald City Opera. Roles performed include Tamino, Rodolfo, Pinkerton, Tybalt, Pang, Arturo, Adolfo Pirelli, Jacquino, Ernesto, and Camille de Rosillion. Future season's engagements include premieres with UNC Summer Choral Festival, Central City Opera and Austin Lyric Opera.

A gifted concert artist, Mr. Baldwin recently performed the Britten War Requiem under the baton of Marin Alsop. Other concert credits include Mozartís Coronation Mass and Requiem, Handelís Messiah, Beethovenís Missa Solemnis, Bernsteinís Trouble in Tahiti, Richard Einhornís Voices of Light, as well as numerous "Operaís Greatest Hits" concerts. Mr. Baldwin has performed with the Utah Symphony, the Colorado Symphony, Greeley Philharmonic, Grand Junction Symphony, the Boulder Philharmonic, the Colorado Chamber Players, the Littleton Symphony, Sinfonia of the West, and the Cherry Creek Chorale.

Mr. Baldwin earned a Masterís degree in vocal performance at the University of Colorado, after receiving his undergraduate degree in vocal performance from Mars Hill College, NC. He was a Studio Artist during Utah Symphony and Operaís 2003-2004 Season, an Ensemble Artist at Opera Theatre St. Louis in 2003, and a Young Artist with Opera Colorado from 1999-2002. He currently studies voice with Bill Schuman.

Originally from Asheville, NC, Mr. Baldwin and his family reside in Boulder, Colorado.
Baritone: David L'Hommedieu

Frequent appearances across the Front Range as a concert soloist have enabled baritone David LíHommedieu to cultivate a diverse repertoire. A few recent solo performances include baritone roles in Orffís Carmina Burana, Vaughan Williams' Five Mystical Songs and Serenade to Music, Dvorakís Te Deum, Amy Beach's Canticle of The Sun, Samuel Barber's Dover Beach, Igor Stravinsky's Les Noces, Handel's The Messiah, Faure's Requiem, and Bach's St. Matthew Passion. Just as at home on the opera stage, David has performed principle roles with Opera du Perigord, Loveland Opera Theater, Colorado Light Opera, The Hillman Opera, as well as numerous roles with CU Opera where he earned a Masterís of Music while studying with Patrick Mason. Mr. L'Hommedieu also regularly performs in recital, both locally with his recital company PhoenixSong, as well as nationally.