Does singing the Messiah only once per year as a member of our audience leave you wanting more? If so, join us in the chorale. You can sing Messiah in our weekly practices, as well as in all three of our December performances.
The chorale provides a core of singing support to the audience during our December performances.
The chorale is open and non-auditioned. All are welcome to join, regardless of ability.
Practices are fun! Perhaps you need some fun to relieve the hustle-bustle and stress that the holidays can bring on. You'll leave each practice humming some tunes and with a smile on your face :-)
Newcomers are welcome to join the chorale through mid-October, while singers with prior Messiah singing experience may be able to join later.
Chorale dues are $15 for the season.
For 2016, rehearsals...

will start on Tuesday, September 13th
will occur every Tuesday, 7:00PM -- 9:00PM, until the December performances
will be held in the choir room at First United Methodist Church.
Questions...? Please send an e-mail.
Resources
A library of MP3 practice pieces is available for those who would like additional practice.
How do we manage to sing the Messiah, or anything at all for that matter? Scientific American dissects the physics of singing in its article "The Human Instrument".
Choir fun...
Photos from the 12/6/2011 practice (only one more practice until the December performances)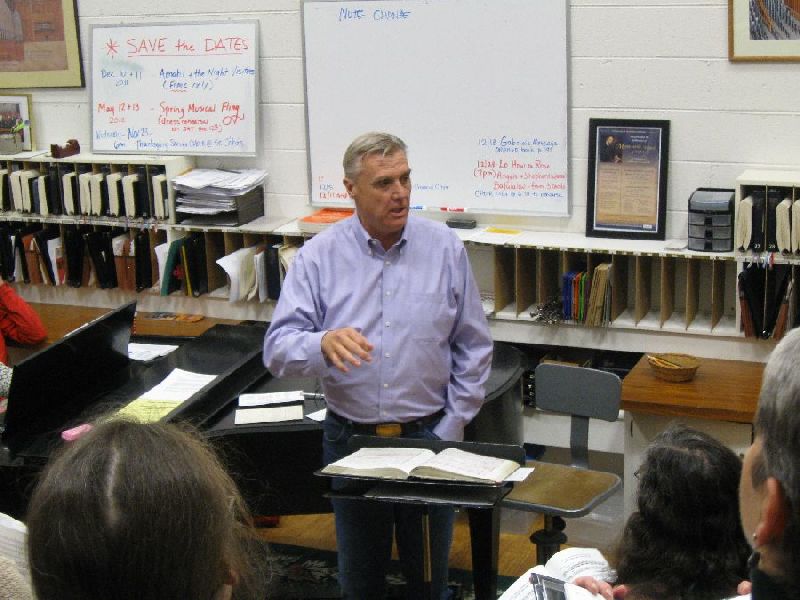 Bob tells the choir one of his many stories accumulated from almost 30 years of Messiah sing-along performances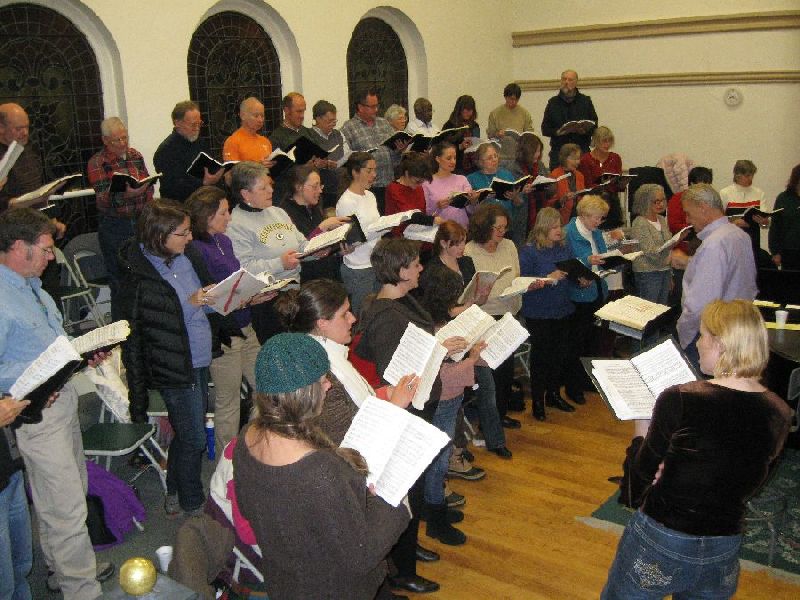 A full house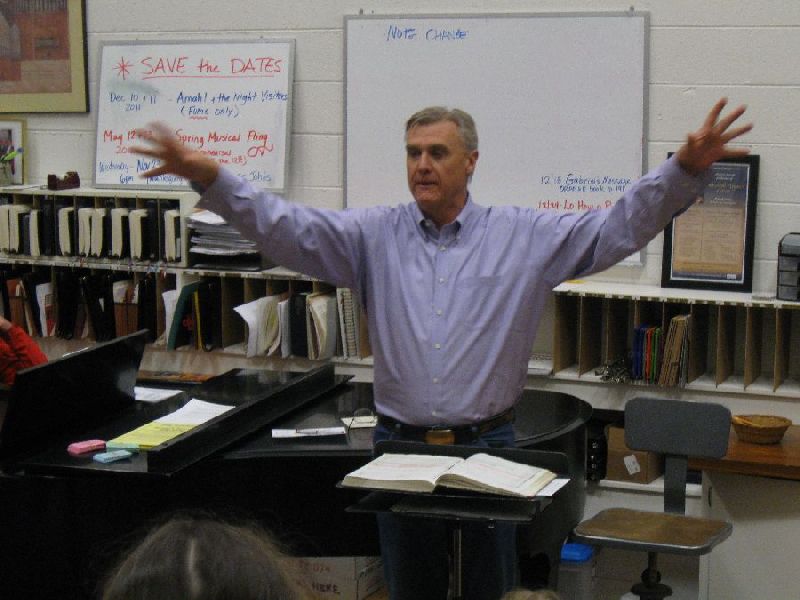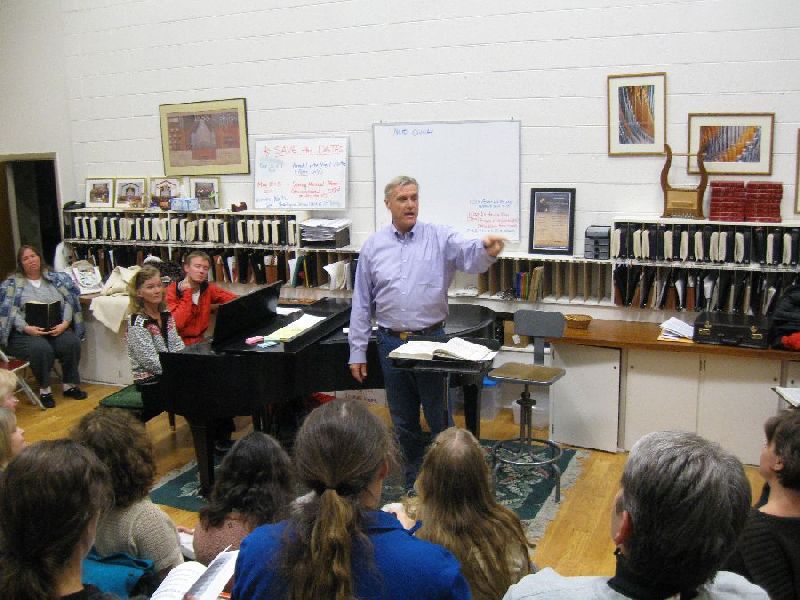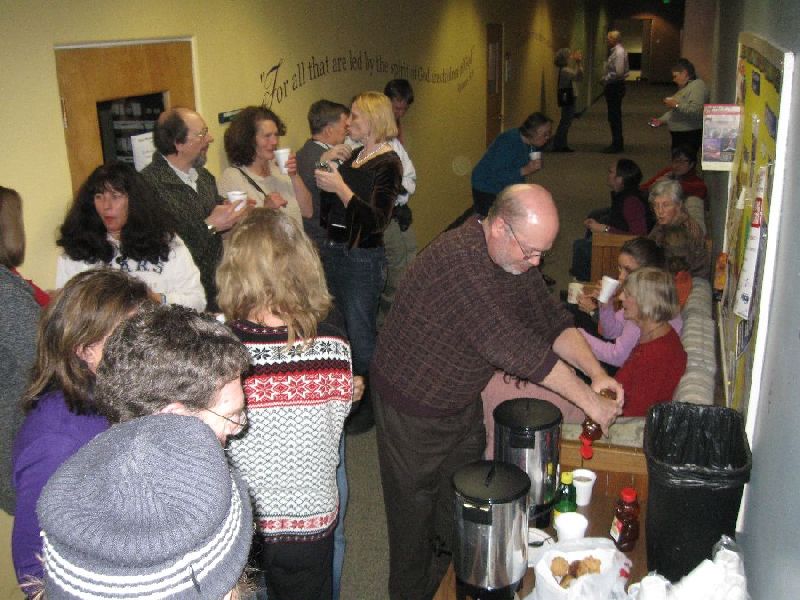 Mid-practice tea and cookies time is popular with all